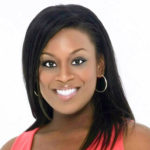 When it comes to weight loss & just trying to be fit; nutrition plays an important role in your success. However knowing what to eat is difficult. Co-Founder & CEO of The Rennix Weigh, Nia Rennix discusses targeted focused nutrition & how to learn what is best for you.
For more information about Nia Rennix visit: Therennixweigh.com
Follow Nia on Instagram at: Instagram.com/rennixweigh
Special Thanks To: GetWinq.com for conducting a poll on behalf of the Mason Vera Paine Show.